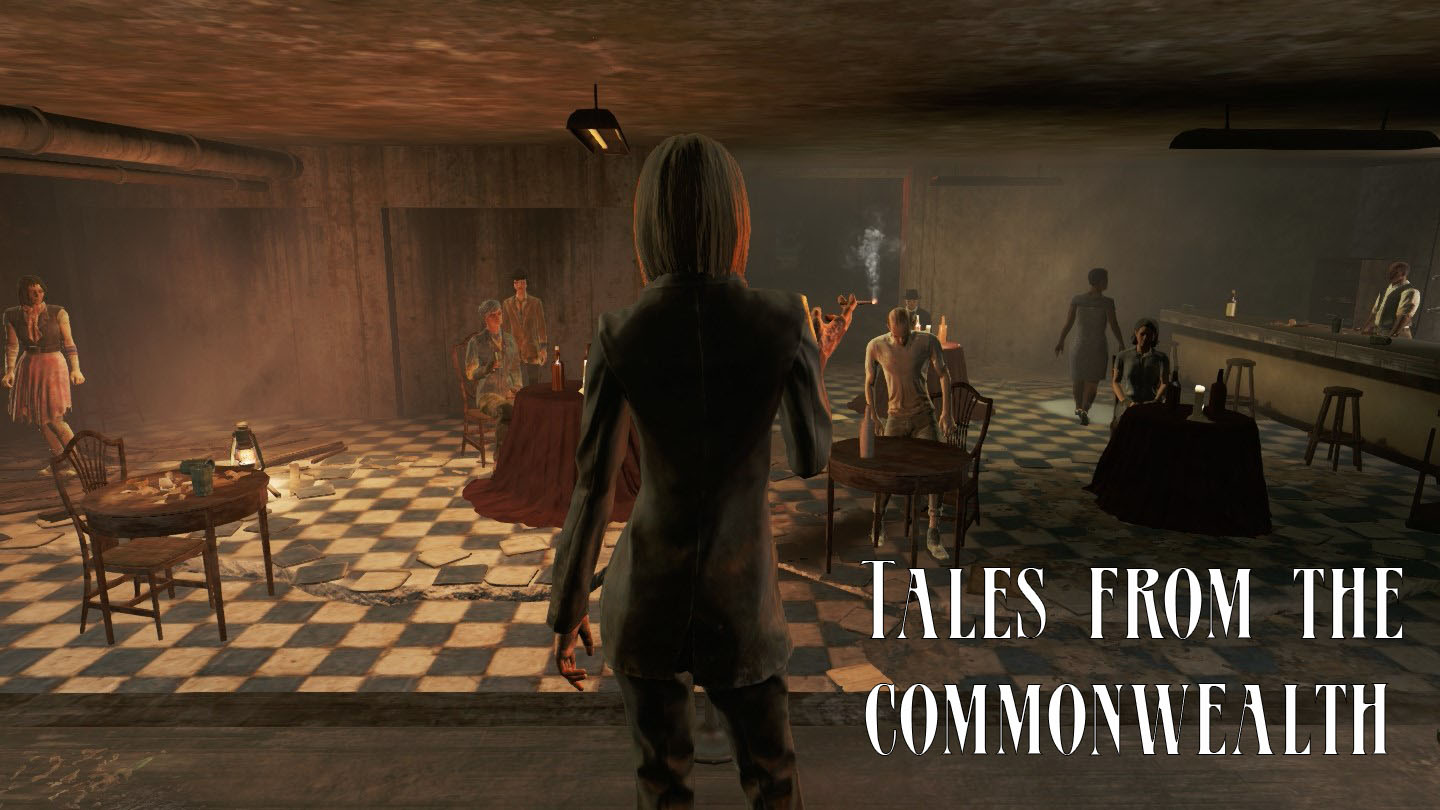 Tales From the Commonwealth – DOWNLOAD v2.6

Here's update 2.6 for Tales from the Commonwealth, which includes a new quest, Alternative Medicine. The quest is the brainchild of one of the voice actors, Will Handford, and brings back the character Tzen from one of the Fallout 3 mods he helped voice.
It's part 1 of 2 quests involving companions, and it wouldn't have been made without his diligence, creativity, and willingness to adapt when the CK grumbled. Will was awesome to work with. To start the quest, bring Audrey to Tzen in Diamond City. Tzen should be milling around the area near the scoreboard, listening to the radio.
Changelog from v2.5:
New Quest Alternative Medicine
New Quest Memory Loss
Added recruitable settler Vincent to Amelia's Espresso
New Encounter – Face Doctor Patients in Diamond City
Removed AI package that caused Niah to go to the Washington Retirement Center
Fixed issue where alias of one of the suspects in Sanctuary quest was not filling, narrowing down list of suspects
Fixed issue where "Robots doing surgery?" T-Mail was not properly being marked as read
Fixed issue with multiple companion mod installed where secondary companion was forcegreeting when in proximity, changed greet to Player Activation Only to prevent
Full Changelog:
Full Cast and Credits: